"The Best Pizza in the Morgantown Area"
COVID-19 INFORMATION: All locations are still open for pickup/carry-out orders. Due to high call volume, you may receive an error message if you call while our lines are busy. Please try calling again until you are able to get through. Thank you!
"If you've lived in Morgantown for a period of time, you know the tale of Pizzeria Italia, the Original Pizzeria, and Pizza Al's. The end result is that Pizzeria Italia is gone, the Original Pizzeria is pretty good, and Pizza Al's is the best."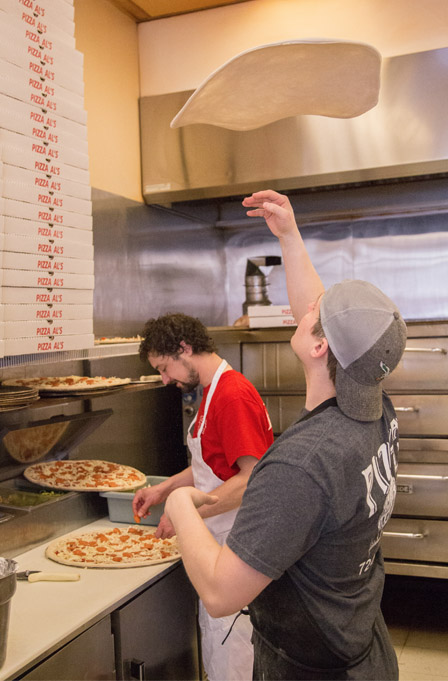 Welcome to PizzaAls.com! Here you'll find the menu, location, photos, and information about Morgantown's famous Pizza Al's. Considered by many to be the best pizza in West Virginia, Pizza Al's has been serving up top quality pizza and sandwiches to Mountaineers for years. Stop by today and enjoy a slice of WVU history!